Friday, August 22nd, 2008
---
6:37 pm
- pictures
so i've been on a few trips lately and i want to share pictures with all that are interested in seeing them. just leave/send me your email address and i will send you the link.

-andy

current mood:
sleepy
Friday, February 8th, 2008
---
3:02 pm
- sweet!!!
i got the job! assistant manager of the berkeley store!!! hott!
Saturday, December 15th, 2007
---
6:44 pm
- my hero..../girlfriend
Sunday, August 26th, 2007
---
7:06 pm
- MOVING!!
hey everyone

so....my fabulous gf and i are offically moving in together into a great apt in oakland!

what does this mean for you???

well...

first off we will be soon having a rad house warming shindig once we are all set up so keep a look out for that info soon to come

also...i need stuff! if you've been wondering what to do with all that extra stuff you own, you can give/sell it to me! i need anything from like dishes and appliances to like chairs & dressers so please let me know if you can help me out in any way.

i'll be moving the bulk of my things this thursday if anyone would like to help me out with that. and since my bday is this sunday if you are looking for ideas for a bday prezzy for me it'd mostly just love to get things to fill my house up with. (shopping trip to target or ikea anyone???)

hit me up and thanks for the support in this major move in my life!

im super jazzed!!
Thursday, August 9th, 2007
---
1:10 pm
- cheap books and dirty dvds for sale
boxes of stuff we dont normally carry, come check it out

***

Come on down next Friday thru Sunday (8/16 - 8/19) to our Berkeley store at 2504 San Pablo Avenue: hundreds of books & DVD's will be piled up, plus overstocked toys & discontinued bath & massage products! Come on down! Books & DVD's will be $10 or less - samples galore!

Re-designing all GV Brand lubes and massage packaging means we need to clear out older stock - same great product, just making room for new stuff!

Regular store hours: Fri: 12PM - 9PM; Sat: 11AM - 9PM; Sun: 11AM - 7PM. Have any questions? Call us, or stop by: http://www.goodvibes.com/Content.aspx?id=626.

See you this weekend!

***
Monday, August 6th, 2007
---
3:33 pm
- my trip to tahoe!!
Thursday, June 28th, 2007
---
7:56 pm
- day two in ohio
gosh i love being here!

i'll write more later but i just wanted to let people know that i'm here and well

*smiles*
Saturday, May 19th, 2007
---
2:58 pm
- I love her sooooo much!
she makes me happy

current mood:
loved
Tuesday, February 27th, 2007
---
9:17 pm
- RAD!!!
Wednesday, January 31st, 2007
---
6:48 pm
- i did it!
i finally joined the YMCA! yay...now i just gotta go there...
Sunday, January 14th, 2007
---
1:56 pm
- i love my phone!!!
Monday, December 11th, 2006
---
11:48 pm
- YA'LL BETTER BE THERE!!!
The Goodie Shoppe Good Vibrations™ Holiday Ball!


Sweet Temptations... Hosted by Carol Queen, Candye Kane and Margaret Cho

Featuring: Candye Kane, Burlesque by Margaret Cho, King Jay Walker and the Cockavores, Burlesque by Miss Kitty Carolina, Las Chambelonas, Lick your Lips -- Jack Davis Collection Fashion Show, Go-Go Boys N Girls!

Purchase Your Ticket Now!
Holiday Ball Tickets
Order Tickets!

Thursday, December 14th at Club NV in San Francisco 8pm-2am

Semi-Formal, Formal, or Candy-Licious Attire Required! Club NV
21 and over only, with I.D.

525 Howard Street
San Francisco, CA 94103

Tickets available for purchase -- $20 in advance or $25 at the door -- on sale Nov. 22nd at all Good Vibrations Bay Area Stores and online.

Thanks to our sponsors: Tantus, Vibratex, Fun Factory, Fukuoku, Doc Johnson, Pjur, Cal Exotics, Chronicle Books, Kookie, Topco, Sportsheets, Spartacus, Wicked Pictures.
11:36 pm
"i heart girls that look like they wanna die" - sc

dude, she's sooo fuckin scary and sexy at the same time, i dig it



fiona apple covering elvis costello's - i want you
Tuesday, December 5th, 2006
---
10:35 pm
- i heart my cam phone!
Thursday, November 2nd, 2006
---
2:55 pm
- HOTTNESS!!
Tuesday, October 31st, 2006
---
9:48 pm
- YMCA!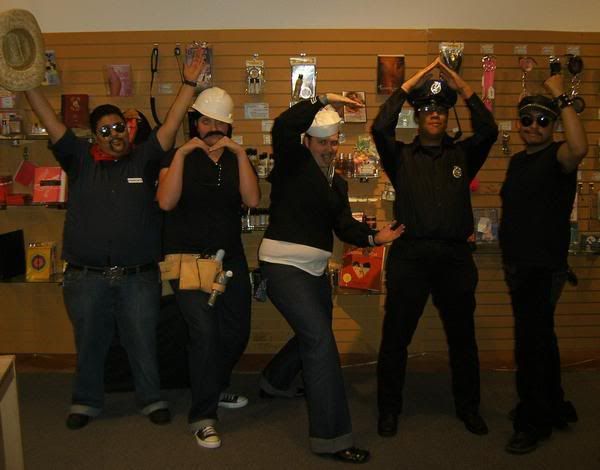 i want to be a macho man...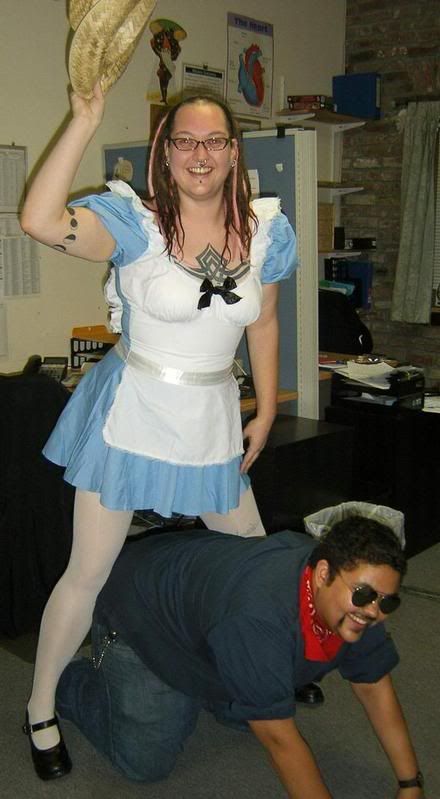 save a horse, ride a cowboy!
Friday, October 27th, 2006
---
12:18 pm
- she says...
"boundries is the new black"

it's true, everyone is talking about it. trying to find them, set them and live them

i just wanna say...it can be hard, especially for a line pusher like me.
12:13 pm
- i think...
i think i attract trouble.

usually cuz i like to play on the egde of "safe" and "trouble"...i hang out there and flirt with that line

of course, sometimes that line moves without my seeing it and next thing i know...i'm in trouble...

does that make me trouble??
Friday, October 20th, 2006
---
5:48 pm
- take a breather
ok, so i need to take a breather...how do i do that?
Tuesday, October 17th, 2006
---
9:14 pm
- 4am is the perfect time for...
a sweet awakening

current mood:
happy